Wanted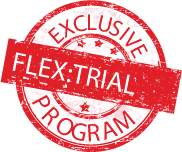 WANTED - 24
individuals to participate in a RISK-FREE hearing aid trial!
We need 24 people with difficulty hearing, especially in noisy situations to evaluate the award winning, BEST-IN-CLASS features in hearing technology, the only American owned and operated hearing manufacturer. We will perform a thorough hearing consultation free of charge to ALL candidates. We will then choose qualified candidates for this program.


With your FREE appointment you will receive:


Electronic hearing screenings by our licensed hearing professional
Ear scans - you will see your ear canal on a color TV screen with the use of our new video camera. Your hearing condition may just be wax!
Be the first to try the latest technology from Sonic Innovations! Sonic's hearing aids have cutting edge technology that delivers true listening enjoyment. Speech sounds crisp and distinctive, music sounds rich and immersive, all while allowing maximum comfort in dynamic sound environments.
If you currently have hearing aids, we will be cleaning and fine-tuning them at NO CHARGE
There is no better time or price to enjoy better hearing!